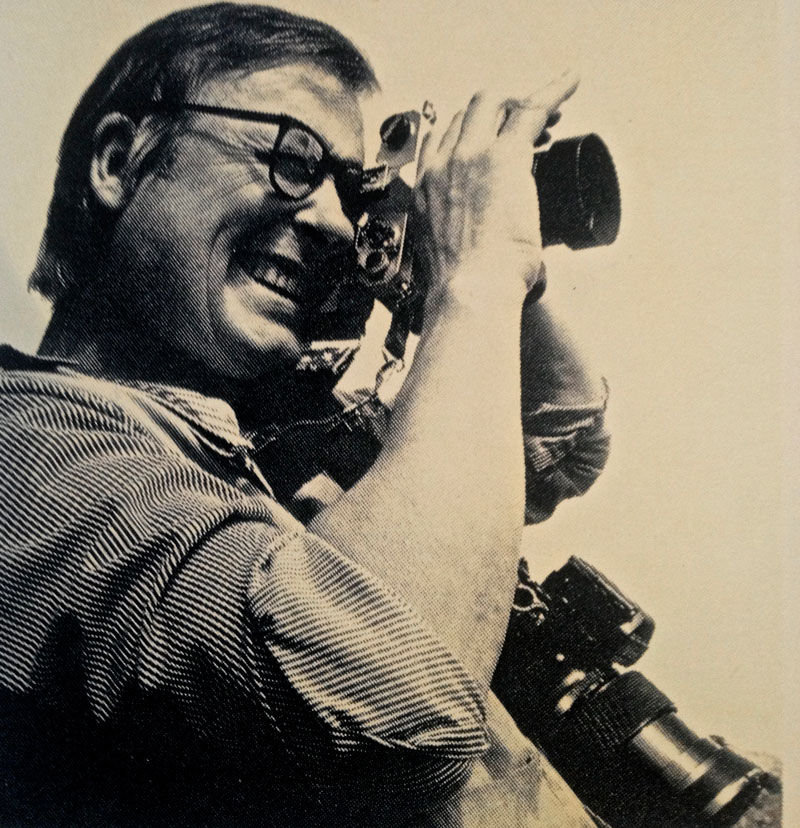 Roy Round was born and grew up in London. He served in the RAF for 2 years, stationed in Egypt, and was trained as an aerial reconnaissance photographer. On his discharge, he was an apprentice to Peter Clark, then joined a small studio specialising in fashion photography, before setting up his own studio on the Kings Road. Twice a year, he photographed the Paris collections and frequently had assignments from distinguished clients such as Vanity Fair, About Town, Flair and The Sunday Times. His career as a fashion and commercial photographer in London spanned to 1980 when he moved to New York City.
In addition to fashion and commercial work, Round developed a career as a portrait and dance photographer.
His portraiture subjects included Cecil Beaton, Kim Novak, Sean Connery and Raquel Welch, Tom Courtenay, Dudley Moore, Stanley Baker, Richard Burton, Joanna Lumley, James Galway, Dame Sybil Thorndike, Geraldine Chaplin, Tom Jones, Julie Andrews, Yves Saint Laurent, King Peter of Yugoslavia, and Queen Elizabeth II.
His first foray into dance photography was a sitting with Anya Linden, a ballet student at Sadler's Wells, later Lady Sainsbury. After this portrait of Linden was published, accompanied by an article which Round also wrote, he was more and more sought after by the ballet world. From the late 1950s, he photographed some of the great dancers of the 20th century, such as Rudolf Nureyev, Margot Fonteyn, Lynn Seymour, David Wall, Monica Mason, Sir Anthony Dowell and many more. He also photographed choreographers, such as Sir Kenneth MacMillan, Sir Fredrick Ashton, and Jerome Robbins. Additionally he photographed designers such as- Oliver Messel and the eccentric Ian Spurling. In the 1980s he began a long professional relationship with American Ballet Theatre, photographing the company's greats - such as Mikhail Baryshnikov, Gelsey Kirkland, and Natalia Makarova .
Roy Round has had exhibitions at the Amsterdam Gallery in New York, the Royal Opera House in Covent Garden as well as the Heron Gallery in Indianapolis. His work is still frequently featured in publications, most recently, the cover of The Cycle by Michael Kaiser.
Copyright in all images are the property of Tobias Round